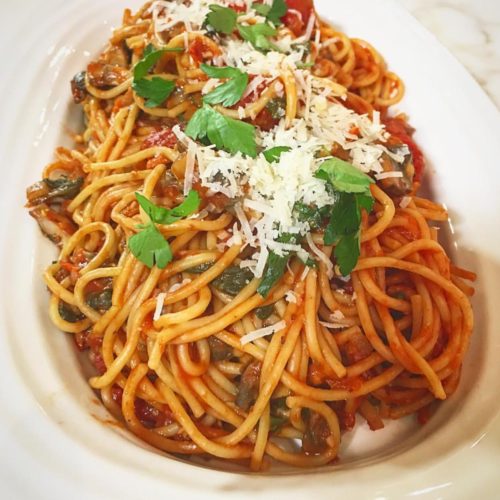 An easy one skillet meal that everyone loves!
Here are the top 3 reasons why you should make this recipe:
This recipe is so quick that is ready in less than 30 minutes.
You can make it in advance and freeze it.
If you have meat eaters and vegetarians in your house, make a meat version and a vegetarian version side by side. Everyone will be happy!
DID YOU KNOW?
Regular durum semolina pasta is higher in fibre and protein than rice or corn pasta.